Good Morning!
The warming trend will continue for your Thursday across the region as temperatures this afternoon will reach into the upper 50s and even into the low 60s!
Today will be a windy day across the region as our next weather maker begins to approach from the west. Winds will be increasing throughout the day out of the south at 15-20 mph, with gusts around 35 mph.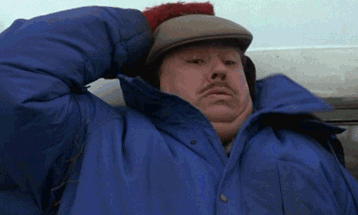 Rain begins to move in on your Friday, this rain could be heavy at times. We will need to watch closely for the potential of flash flooding. If you are familiar with flood prone areas in your area, be prepared to avoid those areas during the first part of your weekend.
The Storm Prediction Center has part of the SOKY region in a marginal (1/5) risk for severe weather on Saturday.
With this system any severe thunderstorm that we see looks to be very isolated in nature, but you should be prepared for isolated strong damaging winds. As we get closer and the forecast becomes more clear we will continue to give you more details.
Forecast:
Today: Increasing clouds, windy, winds out of the south at 5-10 mph, increasing to 15-20 mph in the afternoon. Hi: 60°
Tonight: Mostly cloudy, slight chance of rain after midnight, winds out of the south at 15-20 mph, chance of precipitation: 20%. Lo: 53°
Tomorrow: Rain, thunderstorms possible in the afternoon, otherwise cloudy, winds out of the south at 10-15 mph. Chance of precipitation: 80% Hi: 65°
Extended Forecast: